Bespoke safe rooms and steel core security doors
Henleys provide bespoke safe rooms that can withstand violent attacks. We can create a safe room from any room in your house or business premises. For example, your bedroom, en-suite, study or office could be turned into a secure zone that keeps intruders out. We achieve this by fitting our timber finished steel security doors and modifying your walls to include high levels of protection against hand tools, power tools and even firearms. We can also build a completely new room for you.
Our signature steel-core doors are incredibly strong, yet we cover the steel and frame on all sides so that they look like a standard timber door and frame. The finish can be anything you want, matching other doors in your home or adding an extra touch of luxury with high quality woods or sprayed finishes.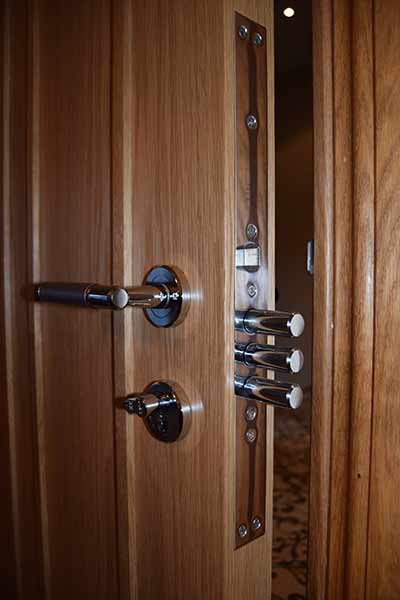 What is the Henleys difference?
Our doors are unique and have some incredible features that you won't find in our competitors' doors:
We completely conceal the advanced solid steel core inside the door and frame
We can colour match to your existing doors
We manufacture our own doors in the UK
We create safe rooms, secret rooms, gun rooms, cash rooms and vaults
We can utilise multiple wood finishes and build to any size
We can replicate the high gloss finish of number 10 Downing Street
We have ballistic upgrade and reinforced walling options
There's an endless choice of handles, knobs and other hardware.
We firmly believe that our doors are the best in the business by far!
Case study and video testimonial
A strong testimonial from one our clients and a brief overview of why everyone should have a protected 'safe zone' within their home.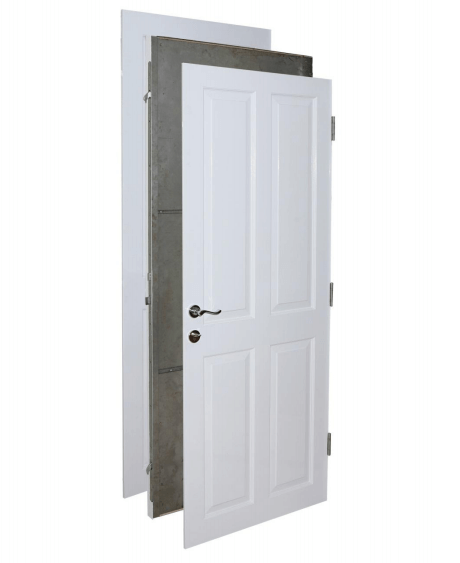 Secure internal doors
We use high security locks as standard and couple this with our signature steel-core wooden doors. Despite the added strength our doors look completely standard, so they are perfect for domestic internal and external use. You'll find them no more difficult to use than a normal door, so they can easily be fitted to a bedroom to make it an extremely safe place to retreat to if you have 'unwelcome' visitors.
Modern security alarm systems are often ignored and not responded to in a suitable time until it's too late. Our doors keep attackers out until help arrives, keeping you, your family and possessions safe from harm.
Read more about our bedroom security doors, external security doors or safe rooms