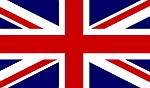 Henleys are proud to have achieved accreditation in many areas that are important to high levels of security. Meeting these strict standards, and in many cases exceeding them, you can be assured that choosing a Henleys door means buying a high quality, British designed and manufactured product.
Our work with UK police forces
Working alongside the United Kingdom Police Forces, Henleys Security Doors Limited supply 'Sanctuary' doors for installation within the homes of victims of domestic violence, burglary victims and other vulnerable people. We specialise in manufacturing interior security doors that have a solid steel core and are finished in timber, offering a unique door design matching service that transforms any room within the home into into a discreet safe room.
ACPO Secured by Design
Secured by Design is a flagship UK police initiative to help 'design out' crime through the use of high-quality innovative products and processes. The principles of the scheme have been proven to reduce the risk of crime and the fear of crime.
"Crime and the fear of crime have a considerable impact on the lives of individuals and their wider communities. We shouldn't underestimate the role good planning and design has to play in both reducing crime and giving people peace of mind."
Richard Childs, Managing Director, Secured by Design
Secured by Design (SBD) was established in 1989 as part of the Association of Chief Police Officers (ACPO) and is the corporate title for a group of national police projects focusing on the design and security for new & refurbished homes, commercial premises and car parks as well as the acknowledgement of quality security products and crime prevention projects.
Secured by Design focuses on crime prevention of homes and commercial premises by designing out crime and using appropriate products. The principles have been proven to achieve a reduction in crime of up to 75%, by combining minimum standards of physical security and proven principles of natural surveillance and defensible space. The membership scheme products have been awarded 'Police Preferred Specification' status across a broad range of products including doors.
We proudly passed the stringent Secured by Design testing in 2015 and our doors are still made to the same, robust design that they were back then.
Independent testing
Henleys reinforced internal doors have been successfully tested to the following strict standard:
STS202 (BR1, BR2, BR3, BR4) Issue 3:2011 – requirements for burglary resistance of construction products including doorsets.
Our approved and certified doors come highly recommended, but no other timber finished security door on the market is like ours, having the benefit of no visible steel on the door or frame.
Architects and builders please note, our doors have achieved Burglary Ratings BR1, BR2, Br3 and BR4 (LPS 1175 [SR] alternative) so you can specify Henleys' doors with confidence. They have been tested to burglary rating standards by Exova testing, one of the world's leading providers of testing, calibration and advisory services.
See our Exova security door testing results complete with attack images:

View or download now
With strict adherence to rigorous safety and testing standards and solid accreditation, choosing a Henleys security door is the sensible choice. Call us now on 0121 308 5000 or contact us here to see how we can help you.