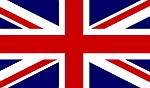 Henleys are proud to have achieved accreditation in many areas that are important to high levels of security. Meeting these strict standards, and in many cases exceeding them, you can be assured that choosing a Henleys door means buying a high quality, British designed and manufactured product.
Why get accredited?
Henleys Security Doors supply 'sanctuary' doors for installation within the homes of victims of domestic violence, burglary victims and other vulnerable people. We also supply our secure door and safe room solutions to many businesses and high net worth individuals. We have to be sure in our own minds that we can provide the absolute best protection for all of our clients.
Our products are unique in the marketplace and extremely secure, so our door testing needs to be carried out to extreme levels too. Doing this means that we can confidently prove our commitment to safety, strength, design and quality of build.
Independent testing
Henleys reinforced internal and external doors have been successfully tested to the following strict standards:
STS202 (BR1, BR2, BR3, BR4) Issue 3:2011 – requirements for burglary resistance of construction products including doorsets.
Our approved and certified doors come highly recommended, but no other timber finished security door on the market is designed like ours, having the benefit of no visible steel on the door or frame.
Architects and builders please note, our doors have achieved Burglary Ratings BR1, BR2, Br3 and BR4 (LPS 1175 [SR] alternative) so you can specify Henleys' doors with confidence. They have been tested to burglary rating standards by Exova testing, one of the world's leading providers of testing, calibration and advisory services.
See our Exova security door testing results complete with attack images:

View or download now
With strict adherence to rigorous safety and testing standards and solid accreditation, choosing a Henleys security door is the sensible choice. Call us now on 0121 308 5000 or contact us here to see how we can help you.