Henleys can construct bulletproof (ballistic-rated) doors and walls that will transform any room into a secure area or safe room, resistant to advanced levels of attack using weaponry. In fact, our range extends to:
bespoke bulletproof walling
single or multiple bulletproof doors
complete bulletproof safe rooms
We can incorporate the excellent Spartan Bulletproof Plates from United Shields into our doors, offering incredible resistance to firearms. The United Shield range of ballistic shields use the latest high performance materials technology.
Here is a video that shows the impressive close-range protection:
Construction methods for bulletproof walls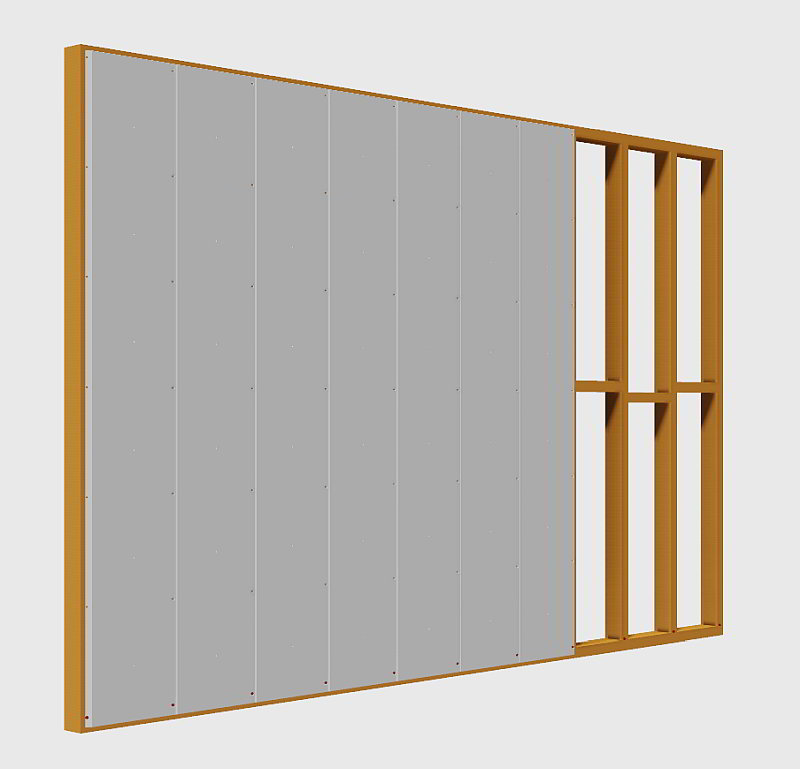 As you can see in the image above, we can apply manual attack resistant panelling with a layer of ballistic rated material onto new or existing studwork, making it possible to create a completely bespoke safe room for you. The manual attack layer is tested to BR4 which gives great protection against grinders, crowbars, power drills and more.
We can provide ballistic resistance datasheets on demand, please contact us here for more information or take a look at our Safe rooms and panic rooms page