Henleys manufacture & install beautiful internal & external wooden security doors with a concealed solid steel core. We are proud to manufacture our doors right here in the UK to a very high quality and we can fit them to residential or commercial properties.
Saxon door
Door match service available
Timber core
Timber frame
6 point locking system
No reinforcement
No bullet resistance rating
Prices from £1995
Viking door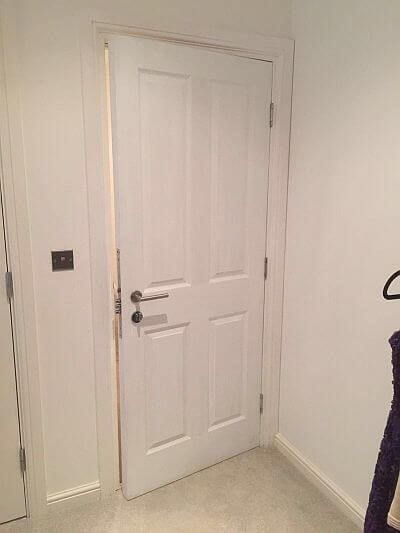 Door match service available
Hidden steel core
Hidden steel frame
6 point locking system
Standard reinforcement
No bullet resistance rating
Prices from £3995
Spartan door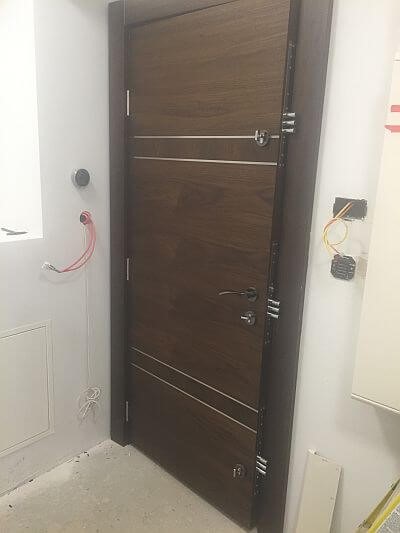 Door match service available
Hidden steel core
Hidden steel frame
12 point locking system
Upgraded reinforcement
No bullet resistance rating
Prices from £5995
Saxon door
Our entry level protection door, designed to protect you from attacks by kicks and shoulder barges. As with all timber core products, the door can be forced open under attack easier than our high security doors as all of the fixings are only secured into timber.
Viking door
This door is manufactured with a hidden steel core within the door and frame and then finished in a timber and design of your choice. The door has been approved and tested by the UK Police where it withstood an attack time of 53 minutes before being forced open using crowbars, levers, hammers and other tools.
Spartan door
Our Spartan doors have all the same features as the Viking security door, however the safe room option has additional locking points and upgraded steel. These doors are built to protect against intruders that have thoroughly planned their break-in. These intruders will bring an array of tools with them and are prepared to accept that they may need to cut and break through levels of security in order to get what they want.
Why choose a Henleys Security Door?
If you are considering security doors, just look at the features we offer:
ABS anti-drill, anti-snap, anti-pick security door barrel approved by the Chief of Police Officers
High-security door lock also approved by the Chief of Police Officers
Security mounted hinges
High strength solid steel internal core
Bespoke timber finishing, totally concealing the internal steel core
Our doors can achieve BR2, Br3 and BR4 ratings (SR2, SR3 and SR4 equivalent).
Remember the Henleys Unique Difference
We are the ONLY security door company that can completely conceal our steel core on all sides, making it look and feel like a normal door
Security wooden doors – our design features
Our bespoke interior security doors are made from a choice of natural wood finishes and styles with a reinforced solid steel internal concealed core. This houses a choice of locking systems that, when closed, are secured into a concealed steel frame, giving maximum strength and security. Read more about our independent testing and UK police accreditation


Every protective door is made to individual customer requirements, and we can offer most styles and colours that match your existing doors and furniture including metal inlays. Here are a few of our most popular designs:
Black doors
Rich and dark, these doors give a modern, sleek look to any property.

Grey doors
Increasingly popular, our grey finishes offer a contemporary styling coupled with practicality and blend in well with most colour schemes.

Oak doors
More traditional and offering warmth and class to interiors, these oak doors add style to any room.

White doors
Clean and contemporary, these white doors are attractive in any surroundings and allow the use of most colour palettes on walls and furnishings.

Walnut doors
Rich and extremely classy, walnut doors can immediately make any room feel like it's a place to relax in.

Quick internal door enquiry form
Getting in touch is easy and only takes a minute. We can offer free help and advice and can tackle any job from a single door to multiples, e.g. new housing complexes and self-builds.