Just like our internal security doors, Henleys' external security doors have a full steel reinforced core which is covered in timber. From the inside, outside and every angle whether open or closed, it looks exactly like a beautiful bespoke timber front door with no visible signs of any steel. All steel cores and door components are made from galvanised steel to prevent any rust and all of our timber panel surrounds are bespoke, attached to each steel core ensuring the ultimate high quality construction and finish.
Does the door close into a steel door frame?
We provide a steel reinforced frame for our high security entrance doors on each installation. A strong frame is essential for security doors. As well as securing your new external security door to its aperture, the steel frame also allows the hinges and locking points to remain strong when under attack from intruders. All Henleys steel frames are covered with a finishing timber that makes sure there is no steel left on show and that your security front door looks just like a timber external door.
Remember the Henleys Unique Difference
We are the ONLY security door company that can completely conceal our steel core on all sides, making it look and feel like a normal door
Will I see any steel on my external security door?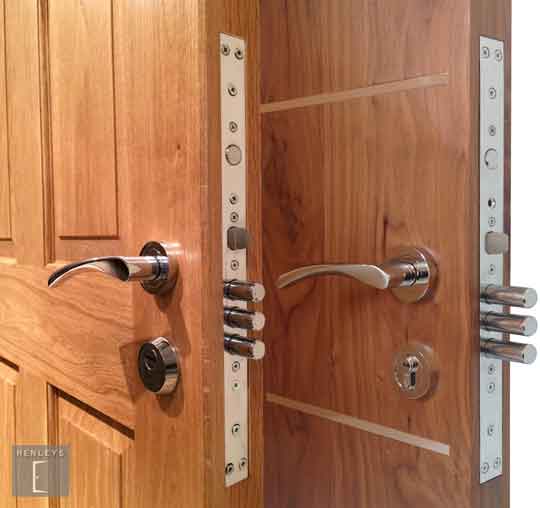 Absolutely not. At Henleys we pride ourselves on our ability to make our security doors look just like a ordinary timber door. No steel is seen anywhere on our security doors, ensuring that they blend in as part of your home. Some companies that manufacture steel security doors simply stick a timber panel onto their steel doors, leaving all the edging and finishing of the door on show. Unlike other security door manufacturers, every Henleys Security Door (and that includes internal doors) is purposely made for the residential and domestic market place and there is no visible steel on show.
Bespoke door matching service
Our matching service is proving ever more popular for our security front door range, especially for homes of national heritage. We offer a 'match survey' service to make sure that every detail is considered when making your new Henleys wooden security door.
If you want features like our stylish metal inlays then just ask, we can work with clients, designers and architects to get the door looking just right.
Security door locks that work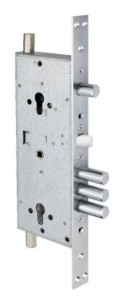 What makes a good external security door lock? Why do some locks stay strong under attack and some locks fail? Testing and experience has taught us that adding strong security door locks to existing doors rarely make any difference.
For a door to withstand an attack, the three principal parts of a security door must work in conjunction with each other. Strong door locks must be fitted into strong door leaves and strong door leaves must be fixed to strong door frames. Our doors really do excel at this and they are even used to create safe rooms and panic rooms
Security door lock options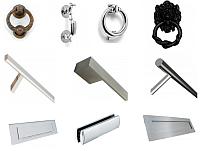 Henleys offer a range of security door lock choices to go with our security door range. Our aim is to make sure that you, your loved ones and your valuables are kept safe and secure. In many cases our standard security door locks are perfect for that job. However for certain clients a different approach is taken to meet their requirements.
If you require a personalised service such as remote door locking or key code entry systems we can accommodate all of these options and more for you.
What makes Henleys doors so strong?
Henleys security doors have rapidly evolved and improved over several years. We have carried out extensive in-house testing on all aspects of our security doors to find out what works and what fails when our doors are under attack. Once we were satisfied that our door's core was capable of withstanding attacks from serious and organised intruders, we set about having our door independently tested. Our unique combination of steel core, steel frame and high security locking mechanism, means that every part of our security doors are connected by steel to steel. Our patented design means that even our locking mechanisms are encased in steel and our hinges directly connect the steel core to the steel frame. Henleys' security bedroom doors are independently tested and accredited.
Our design features
Each of our bespoke wooden doors are finished in a choice of natural wood finishes and styles. Every protective door is made to individual customer requirements, and we can offer styles and colours that match your existing doors and furniture.

Call us now on our London, Birmingham or Manchester numbers (bottom of this page) to arrange a free demonstration of our doors. Alternatively, you can get in touch for a friendly chat here