Bespoke and discreet internal and external security doors.
Our made-to-measure security doors look like standard doors but have the strength of a steel core. They have withstood even the most brutal attacks within a controlled testing environment, have been certified with a burglary resistance rating and awarded police accreditation.
Why choose Henleys security doors?
We have a unique product in the marketplace that combines the strength of high security steel doors with the beautiful finish of a timber interior or exterior door. We have a highly skilled installation team and can offer technical support for any application from an internal bedroom security door to a full safe room. Call us now or drop us a line to see how we can help you to secure yourself and your valuables.
Get in touch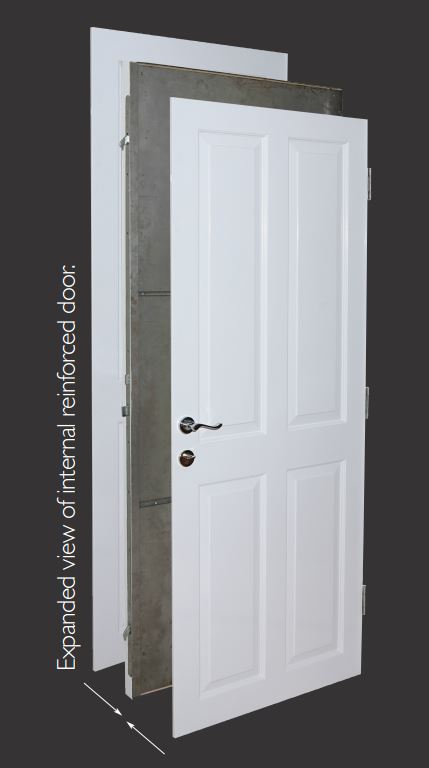 Home security doors for the rich and famous
Aggravated burglary is on the rise and high profile people are turning to us to help them secure their home and protect their loved ones. We can offer:
Panic room solutions
Secure rooms and secret rooms
Gun armoury doors
Fully tested and police approved doors
Stylish wooden exterior finishes
Reinforced walling solutions
Ballistic upgrade options
Simple and easy operation
Proven burglar proof door lock technology
Anti-vandal steel reinforcement
Fast and tidy service
Contact us now or send an enquiry