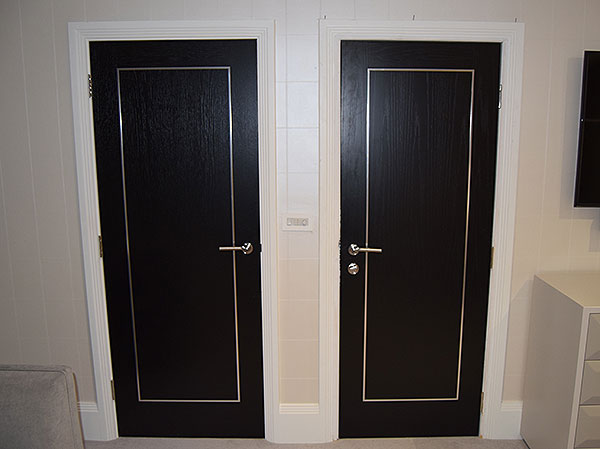 Henleys can supply stylish bright chrome and brushed steel inlays for doors, whether as part of our internal or external security door fits or direct to our customers. Our stylish self-adhesive decorative inlays for internal doors come in a glossy silver finish and are available in the following sizes:
Drag the table left and right to see more.
| Product | Price |
| --- | --- |
| 6mm x 2mm x 2650mm | £16.88 per metre |
| 8mm x 2mm x 2650mm | £12.06 per metre |
| 18mm x 2mm x 2650mm | £18.08 per metre |
Minimum order value is £200.00
Delivery is extra and is 7-8 days.
Get in touch now to order your inlays or to discuss options or read on for applications.
When these simple, decorative embellishing strips are added to a door, the whole look can change. Interior designers love them because they can pick up on furniture accents, they are relatively inexpensive and they add another texture to the door. Even the look of plain doors can be lifted with these trim pieces and they can match or complement the door hardware.
Our embellishing strips are manufactured to strict tolerances and come in either a brushed steel (matt) or bright chrome finish.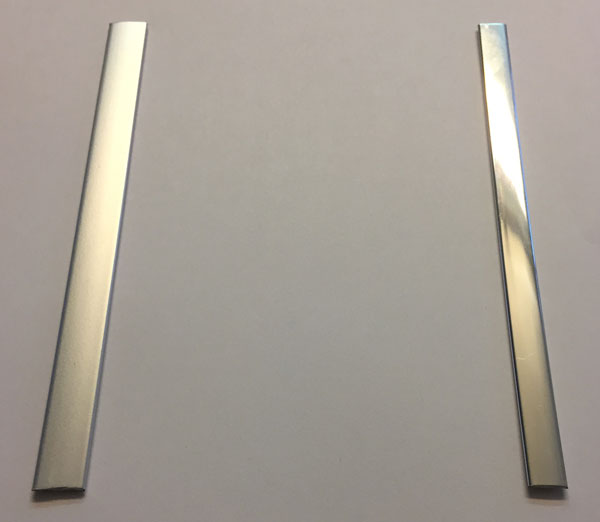 Contrasting woods – design ideas
Below is an image of one of our safe room doors being installed. You can see how we have combined contrasting wood finishes and separated them using our inlay strips. Note that the wood grain direction is also different, so the separation helps to harmonise things. The end result is tasteful, simple and modern.
If you are interested in our security doors or would like to know enquire about our decorative inlays, including direct purchase from us,
please get in touch here now
.