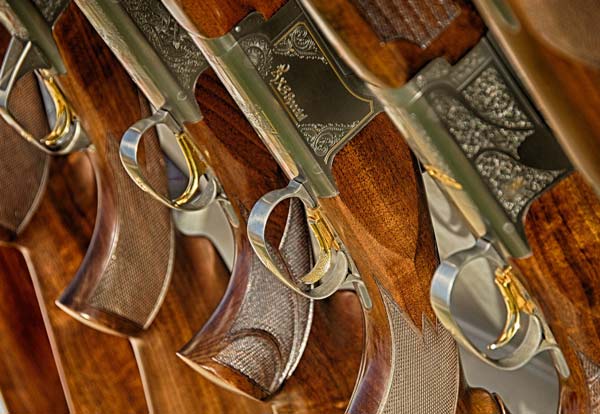 Henleys manufacture some of the strongest and safest internal doors, so it was only natural that this would lead to producing some of the most secure gun rooms around! Our unique advantage here is that we can match almost any finish on our steel-cored doors, from simple flat panels through to ornate hardwoods. Some of our clients have even specified luxury fabric coverings that really hide the strength underneath.
Why are secure internal doors better than gun safes?
In short, why bother investing in a small gun safe or gun cabinet when we can secure a whole room? This means that not only guns but also ammunition and larger valuables can be stored here. As a bonus, you'll also have somewhere to retreat to if under attack, treating the whole room as a safe room. You'll save money on not having to buy bespoke gun room furniture too.
Often, gun safes and cabinets are designed to look like furniture and with that comes a few problems – the whole piece can often be lifted and taken away for breaking into at the thief's convenience. Worse still, some of the locking systems fitted can be less than secure. Choose our gun room doors and you'll get the same multi-point ABS anti-drill, anti-snap, anti-pick security door barrel (independently tested and accredited) and security mounted door hinges.
No compromise gun and ammunition security
We don't compromise on anything for our gun room doors and you'll find the exact same pedigree behind them as our safe room doors, internal and external security doors. Our superbly strong steel core will be fitted, resistant to most forms of attack and coming in a choice of fabulous finishes. We can also match your existing internal doors if you want to keep things discreet.
Give us a call now or email us to see how we can help secure your guns and ammunition.